Campion Advocacy Fund leads unique and targeted strategic communication campaigns like Protect the Arctic that leverage visually-driven films and books that drive public policy change through advocacy.
FILMS ON AMERICA'S ARCTIC
Campion Advocacy Fund supports expansive photographic expeditions and has produced prestigious award-winning natural history films alongside internationally recognized film production companies reaching national audiences and media.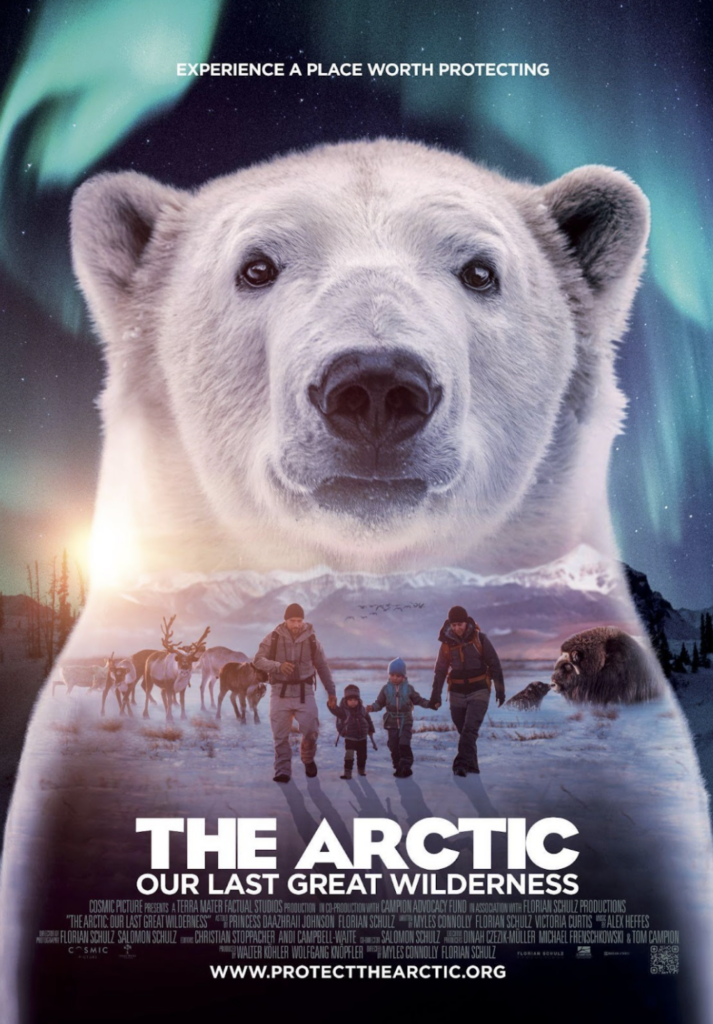 The Arctic: Our Last Great Wilderness
Cinematographer Florian Schulz and Princess Daazhraii Johnson (Neets'aii Gwich'in) narrate the story of abundant life and land of the Arctic National Wildlife Refuge, brought to life in 3-D on the giant screen. The award-winning film provides the foundation for a national communications campaign with Project Impact and Braided River to broaden awareness of this crucial wildlife sanctuary as a place where keeping carbon in the ground versus drilling provides one of our nation's best chances for addressing the climate crisis. Executive Producer: Tom Campion.
The companion website, www.ProtectTheArctic.org, includes up-to-date resources on the Arctic National Wildlife Refuge, calls to action on how the public can get involved, as well as current theaters around North America showing the film.
Best Film – Short Subject by the Giant Screen Cinema Association, 2022
Official Selection, Wildscreen Festival, 2022
Winner, Most Inspiring Adventure Film at the Wild & Scenic Film Festival, 2022
Jackson Wild Media Awards Finalist, 2021
The Arctic: Our Last Great Wilderness | Official Trailer
The Arctic: Our Last Great Wilderness | Showings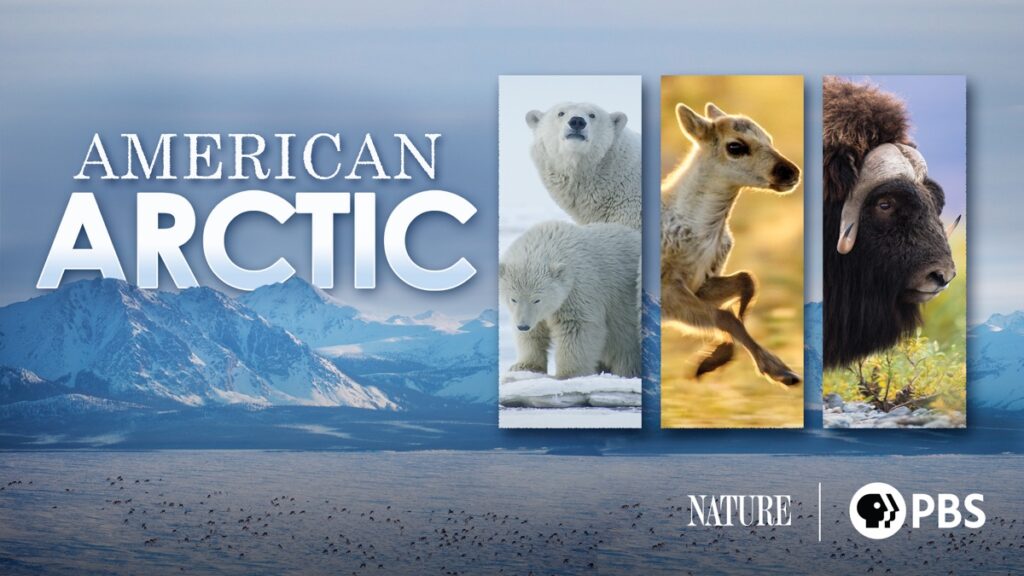 American Arctic – PBS NATURE Documentary
Campion Advocacy Fund provided the footage and support of award-winning National Geographic photographer Florian Schulz's five years of fieldwork for the acclaimed 2022 PBS NATURE documentary "American Arctic." Vast and wild, the Arctic National Wildlife Refuge is where some of the world's greatest wildlife spectacles unfold–including the epic migration of the porcupine caribou herd as well as musk ox, polar bears, Arctic foxes, and birds that migrate from all 50 states and six continents. Narrated by Campbell Scott. Directed by The WNET Group, Terra Mater Factual Studios GmbH, and Doclights/NDR.
American Arctic | Official Trailer
American Arctic | Official Website | NATURE | PBS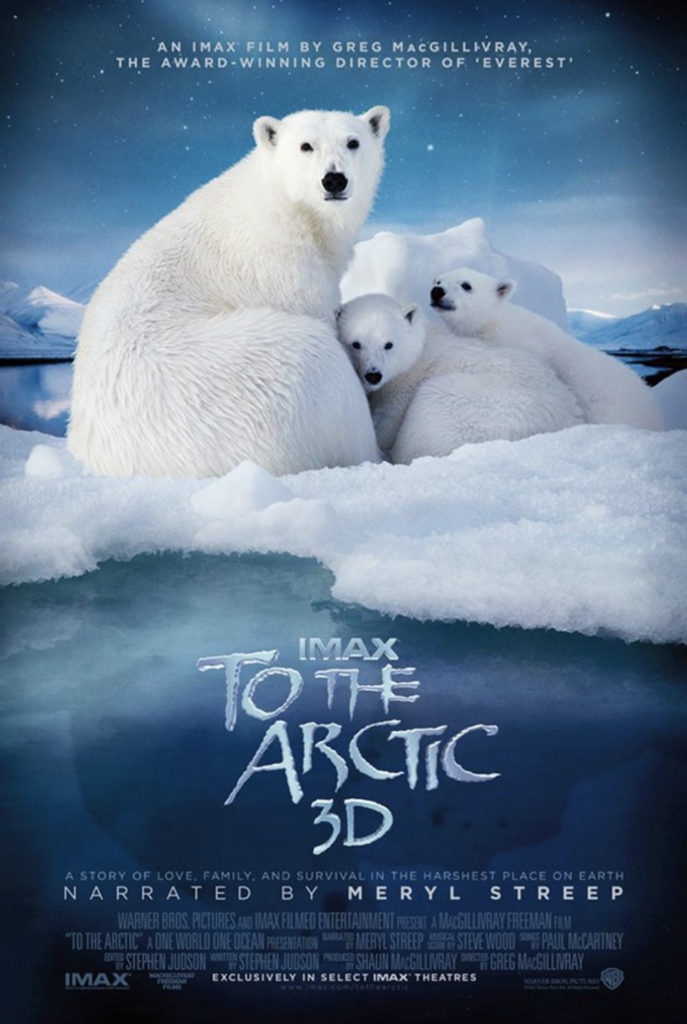 To The Arctic, 3D
Captivating and intimate IMAX footage brings moviegoers up close with a polar bear family's struggle in a frigid environment of melting ice, immense glaciers, and majestic snow-covered peak as they navigate the changing Arctic wilderness they call home. Narrated by Oscar winner Meryl Streep, with songs by Paul McCartney, this award-winning film was produced in 2012 with Warner Bros. and IMAX® Filmed Entertainment and MacGillivray Freeman. Executive Producer: Tom Campion.
BOOKS
Campion Advocacy Fund works with Braided River to publish nationally recognized award-winning books that provide a foundation for films, media, and museum exhibits to advance advocacy to protect the last wild and sacred places in western North America. Working with and supporting some of the best conservation photographers in North America, these visually rich campaigns transport diverse audiences of environmental protectors and stewards to remote, wild places–capturing imagination and attention, and inspiring action that protects lands, wildlife, and communities.
AMERICA'S ARCTIC BOOKS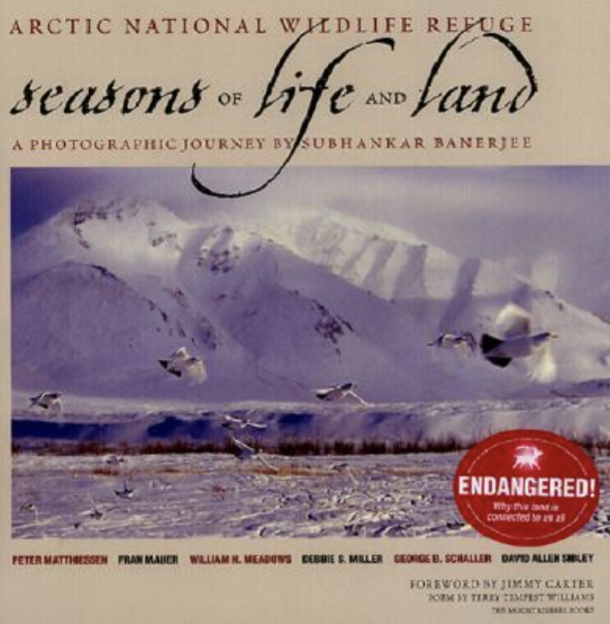 Arctic National Wildlife Refuge: Seasons of Life and Land
Photography by Subhankar Banerjee
Essays by Peter Matthiessen, George Schaller, Jimmy Carter, Sarah James and others
When this book was held up on the Senate floor in 2004, Barbara Boxer asked her fellow senators to take a look at images that told a much different story than the "blank white nothingness" portrayed by pro-drilling senators and the oil industry. The abundant life in all four seasons–including birds that migrate to this place from all 50 U.S. states and six continents–encouraged a vote of 52 to 48 against opening up the coastal plain of the Arctic National Wildlife Refuge to drilling.
Order the book here directly from the publisher, or from your favorite independent or online bookstore.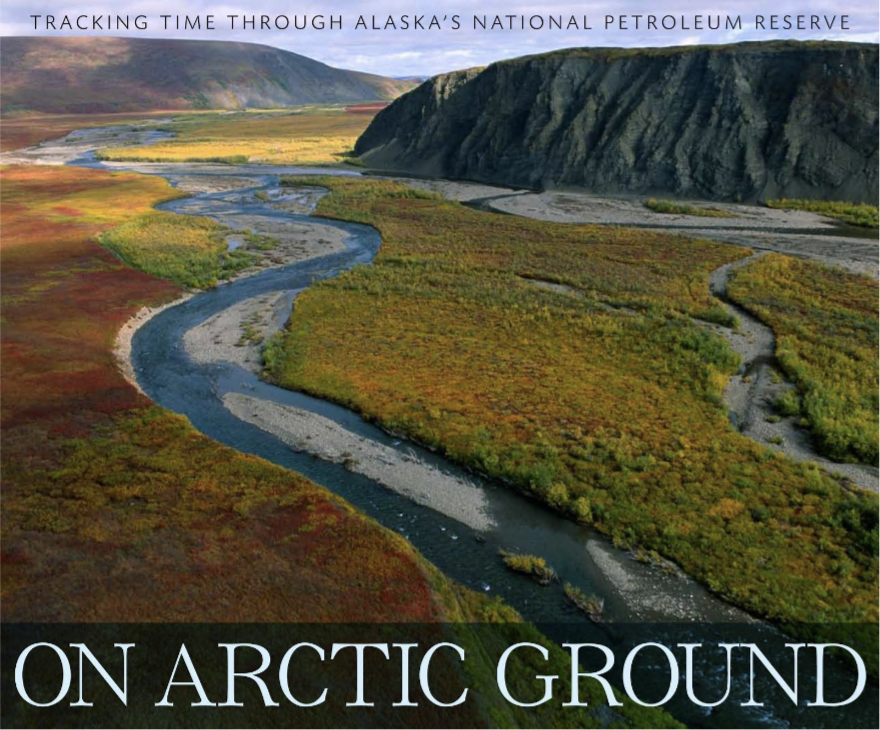 On Arctic Ground: Tracking Time Through Alaska's National Petroleum Reserve
In 2013, this book and advocacy campaign helped support a Bureau of Land Management decision to protect 11 million of the total 23 million acres of the Western Arctic, referred to as the National Petroleum Reserve, in Alaska. This is the largest piece of public land in America and is home to extraordinary wildlife and lands that have provided the foundation of culture, food, and traditional knowledge for Indigenous people for thousands of years. In 2022, the fate of these lands is being revisited, and these timeless stories and images are again bringing the true value of these lands into focus.
Order the book here directly from the publisher, or from your favorite independent or online bookstore.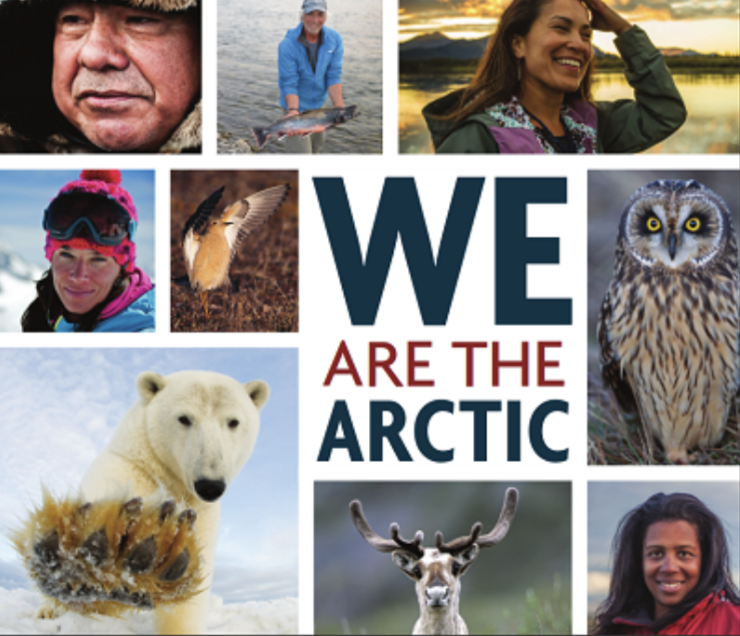 We Are the Arctic
Photography by Steven Kazlowski, Amy Gulick, Paul Bannick, Florian Schulz and others
Essays by Jimmy Carter, Terry Tempest Williams, David Allen Sibley, Robert Thompson, Lorraine Netro, Stacy Bare and others
In 2015, a coalition of Indigenous leaders, conservationists, the faith community, scientists, writers, photographers, legislators, veterans, and outdoor organizations from Outdoor Afro to Green Latinos came together to elevate diverse voices to protect the Arctic National WIldlife Refuge. The book was part of a broad coalition effort that delivered more than 2 million postcards and public comments to President Barack Obama, initiating administrative support to protect the Arctic Refuge from drilling, and offer protection to over 120 million acres of the Arctic Ocean. Over 30,000 complimentary books were distributed by the Campion Advocacy Fund to support this campaign.
Order the book here directly from the publisher, or from your favorite independent or online bookstore.
The following books may be ordered directly from the publisher (Braided River/Mountaineers Books), or from your favorite independent or online bookstore. Links to more information are provided for each title.
OTHER AMERICA'S ARCTIC BOOKS
Arctic Wings: Birds of the Arctic National Wildlife Refuge with Subhankar Banerjee and others
To the Arctic with Florian Schulz (companion to the Imax film)
A Thousand Trails Home: Living with Caribou with Seth Kantner
The Last Polar Bear: Facing the Truth of a Warming World with Steven Kazlowski and others (currently out of print)
Other ALASKA
Salmon in the Trees: Life in Alaska's Tongass Rainforest with Amy Gulick and others (currently out of print)
The Salmon Way: An Alaska State of Mind with Amy Gulick
Raven's Witness: The Alaska Life of Richard K. Nelson by Hank Lentfer
WESTERN NORTH AMERICA
Yellowstone to Yukon: Freedom to Roam with Florian Schulz and others
The Wild Edge: Freedom to Roam the Pacific Coast with Florian Schulz and others (currently out of print)
Crown of the Continent: The Wildest Rockies with Steven Gnam and others
Owl: A Year in the Lives of North American Owls with Paul Bannick
PACIFIC NORTHWEST
Caribou Rainforest: From Heartbreak to Hope with David Moskowitz
North Cascades: Finding Beauty and Renewal in the Wild Nearby with William Dietrich and others
Orca: Shared Waters, Shared Home with Lynda V. Mapes and Steve Ringman
Columbia Highlands: Exploring Washington's Last Frontier with Craig Romano and others (currently out of print)